Your new company
We're one of the fastest-growing digital businesses in the region. In 2017 we ranked 2nd in Deloitte Technology Fast 50 for Central Europe and 150th in EMEA.
PubGalaxy is a monetization platform for independent website publishers. We are a reliable partner offering products and services to grow the revenue of 300+ websites. Operating in the global digital advertising industry, which grew 18% last year, makes for a dynamic environment. This includes working hand in hand and head to head with the likes of Google, which means a lot of challenging work and many opportunities for growth.
We are a team of passionate individuals, who have long-term experience and knowledge in the industry and a relentless desire to get better.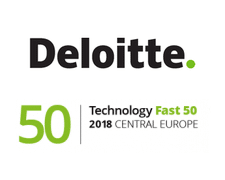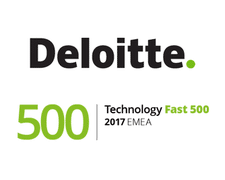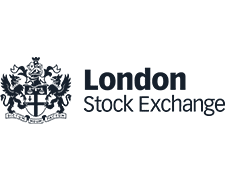 Your new role
As a Websites Revenue Analyst, you will be the expert who analyzes patterns and makes data-driven decisions in order to help our clients maximize their revenue. Our clients look to us for revenue solutions; it will be your duty to utilize all available tactics in an effort to generate the most possible revenue for them.
Your focus will be getting to know the partner and their websites and applying the best setup for their site, based on aggregation and interpretation of data from multiple sources. You would need to be able to consider numerous factors before making a final decision and to be constantly seeking new opportunities to grow our clients' revenue.
Key responsibilities
Collaborate with Sales and Account Management in onboarding new clients (discuss client requirements, prepare quotes and predictions);

Leverage historic data, analyze clients' revenue, look for patterns to determine optimizations or new opportunities and communicate them with other teams to have them implemented;

Perform A/B tests and experiment with different approaches and ideas in order to validate the best setup for the particular website and to potentially discover patterns and best practices for the whole portfolio of websites;

Work closely with client-facing and back-end teams to ensure meeting the company's and clients' goals;

Present insights in an effective and straightforward manner – for internal purposes and directly to the website owners;

Partner with Account Managers on Monthly Business Reviews.
Ideal qualifications
Strong analytical thinking and problem-solving skills;

Experience with analysis and visualization with Excel / Google sheets is enough to get you started;

Fluency level of English – written and spoken, so that you can present your work to clients;

Excellent organizational skills and time management, together with the ability to meet deadlines;

Self-driven attitude and strong desire to learn;

SQL and visualization tools like Google Data Studio, Tableau, PowerBI are considered a plus;

Experience in the digital advertising industry is a strong advantage, but not a must;

Experience in the digital advertising industry is a strong advantage, but not a must;
What You'll get in return
Excellent opportunities for career development: 
Full and tailored company training;

Personal growth with a top brand;

A career in a dynamic and challenging industry;

Knowledge sharing – you will work with some of the most talented people in the industry;

You will join a team of bright people in a growing company with a clear strategy and broad opportunities for development.
Attractive company benefits:
Individual budget for training and development;

Unlimited resources in our digital library; 

Additional annual paid holiday;

Additional health care; 

Free sports card;
How to apply
If you're interested in this role, send us:
An up-to-date copy of your CV in English;

A cover letter in English, answering the question "What is your motivation to apply for this role?" (optional).
We appreciate each and every application, but due to their large number, we'll be only reaching out to those applicants who we think meet our requirements.
By submitting your application, you agree that Titan Gate will gain access to your personal data for recruitment purposes.
For more information about Titan Gate, see the links below.