Your new company
We are PubGalaxy, one of the fastest-growing digital businesses in the region. In 2017 we ranked 2nd in Deloitte Technology Fast 50 for Central Europe and 150th in EMEA. 
PubGalaxy fuels sustainable business growth for independent website publishers. We are a reliable partner offering products and services to grow the revenue of 300+ websites (e.g., gsmarena.com which has 60M monthly visits). Operating in the global digital advertising industry, which grew 18% last year, makes for a dynamic environment. This includes working hand in hand and head to head with the likes of Google which means a lot of challenging work and many opportunities for growth.
We are a team of passionate individuals, who have long-term experience and knowledge in the industry and a relentless desire to get better.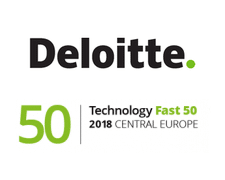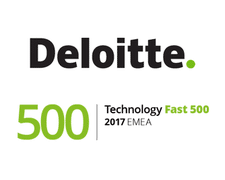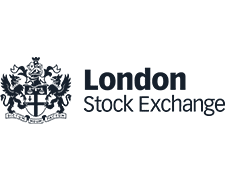 Your new role
Are you passionate about AdTech? Do you want to build and lead a global Publisher Development team? How about helping publishers increase their ad revenue and grow their business? If this sounds like an exciting challenge for you, then PubGalaxy has something in mind. 
We're currently on a quest to find the best talent for the role. In Global Head of Publisher Development, we see the person who will build the best Publisher Development team in the world and will help PubGalaxy reach more publishers. We want to help publishers increase their ad revenue with no effort, so they can focus on the great content they create and continue to develop their website. 
You will have the autonomy to build and lead a global team. We currently have people in Bulgaria and now look for top talent in the UK and the US. When you join, you will be able to continue building this team, by adding more talent and developing the one we already have.
 If you got a bit excited by now, then we have more details to share.
Key responsibilities
You will need to implement an efficient sales model that uses performance data to identify, replicate and scale the team execution strategy;

We will count on you to create a data-informed approach that understands the performance of people, tactics, approach, etc. and optimize it on a measure-learn-repeat model;

It's up to you to improve the inherited KPIs and constantly experiment, and improve the team's performance;

You will identify the profile of the right person and will create a hiring process that properly assesses them;

You will be our coach and will create a structured training and development program for the team (e.g. systems, processes, domain knowledge, sales skills, pitch strategy, etc.)

The Publisher Development team gets valuable data from our great Product team who collects customer feedback and creates a product roadmap;

The team actively collaborates with Marketing to convert its strategy into your own one.
Ideal qualifications
You have a sales track record across different companies or a career development in one (e.g. sales intern, sales representative, sales team leader, head of sales), perfectly in tech company;
You are experienced in leading the scaling of a B2B sales team, ideally in a company that provides outbound sales of SaaS products;
You prefer data over gut feelings, and use it as an approach to evaluate sales results, and have a track record of using this data to find patterns, and apply changes to improve results;
You are a coach and know how to make a salesperson the best salesperson;
You are a leader and know how to get the best out of individual team members;
You have an inner curiosity and know how to understand client context via effective communication;
You can understand complex concepts quickly and explain them in a simple manner;
You have a basic understanding of the Internet and digital advertising and know how they work.
What do we offer
A competitive salary with bonuses for exceptional performance;

Career development with a top brand;

Knowledge sharing – you will work with some of the best people in the industry;

You will be part of a fast-growing company with a clear strategy and broad opportunities for development;

Remote work with opportunities for flexible hours.
Apply For This Position Using The Form Below