Your new company
We‌ ‌are‌ ‌PubGalaxy,‌ ‌one‌ ‌of‌ ‌the‌ ‌fastest-growing‌ ‌digital‌ ‌businesses‌ ‌in‌ ‌the‌ ‌region.‌ ‌In‌ ‌2017‌ ‌we‌
ranked‌ ‌2nd‌ ‌in‌ ‌Deloitte‌ ‌Technology‌ ‌Fast‌ ‌50‌ ‌for‌ ‌Central‌ ‌Europe‌ ‌and‌ ‌150th‌ ‌in‌ ‌EMEA.‌
‌
‌
PubGalaxy‌ ‌fuels‌ ‌sustainable‌ ‌business‌ ‌growth‌ ‌for‌ ‌independent‌ ‌website‌ ‌publishers.‌ ‌We‌ ‌are‌ ‌a‌
reliable‌ ‌partner‌ ‌offering‌ ‌products‌ ‌and‌ ‌services‌ ‌to‌ ‌grow‌ ‌the‌ ‌revenue‌ ‌of‌ ‌300+‌ ‌websites‌ ‌(e.g.,‌ gsmarena.com,‌ ‌which‌ ‌has‌ ‌60M‌ ‌monthly‌ ‌visits).‌ ‌Operating‌ ‌in‌ ‌the‌ ‌global‌ ‌digital‌ ‌advertising‌
industry,‌ ‌which‌ ‌grew‌ ‌18%‌ ‌last‌ ‌year,‌ ‌makes‌ ‌for‌ ‌a‌ ‌dynamic‌ ‌environment.‌ ‌This‌ ‌includes‌ ‌working‌
hand‌ ‌in‌ ‌hand‌ ‌and‌ ‌head‌ ‌to‌ ‌head‌ ‌with‌ ‌the‌ ‌likes‌ ‌of‌ ‌Google,‌ ‌which‌ ‌means‌ ‌a‌ ‌lot‌ ‌of‌ ‌challenges

 

‌
work‌ ‌and‌ ‌many‌ ‌opportunities‌ ‌for‌ ‌growth.‌
‌
We‌ ‌are‌ ‌a‌ ‌team‌ ‌of‌ ‌passionate‌ ‌individuals,‌ ‌who‌ ‌have‌ ‌long-term‌ ‌experience‌ ‌and‌ ‌knowledge‌ ‌in‌
the‌ ‌industry‌ ‌and‌ ‌a‌ ‌relentless‌ ‌desire‌ ‌to‌ ‌get‌ ‌better.‌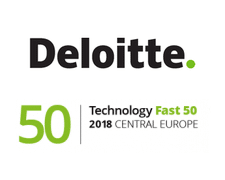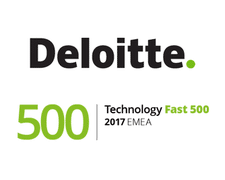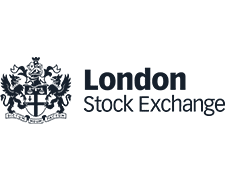 Your new role
Аs a Technical Operations Specialist you will be responsible for providing superb client support by ensuring the smooth integration of our product on the web properties of our clients, together with prompt and precise troubleshooting of ad issues and their solutions.
If you want to help the team and the company in our journey to become World Class, if you constantly seek new challenges and don't fear facing them, then you are the right person for us. The role is challenging and exciting and will allow you to demonstrate a wide variety of the skills you possess.
Main Responsibilities:
Ensure smooth client onboarding by preparing the needed technical setups;

Support and consult new and existing clients with expertise related to implementations of display advertising;

Investigate and solve issues on clients' websites;

Enter reporting data on a daily basis through various online platforms;

Ensure the quality of ads served by our partners, by working with in-house and third-party tools;

Work alongside the Sales, Account Management, Product, and Yield Management teams to ensure clients' needs are translated into actions and resolutions.
Skills and Qualification 
Must-haves:
Good understanding of HTML, CSS, and JavaScript and ability to troubleshoot issues;
Good knowledge of MS Office and Google products (Drive, Sheets, Search Console, etc.);

Strong critical thinking and problem-solving skills;
Nice-to-haves:
Customer success experience is a plus;
Experience with CMS systems (e.g. WordPress, Joomla, XenForo, etc.) and/or understanding of any other web technologies (e.g. jQuery) will be taken as an advantage;

A basic understanding of Google Analytics and Google Ad Manager will make you a top choice.
What to Expect
Exciting company
Our goal is to be a world-class organization.
This means we thrive in change, make mistakes, learn from them and compete with the best on the world stage.
Great team
We're a team, guided by shared values and purpose.
You'll receive unconditional support in your development and access to domain knowledge that has been collected for nearly 10 years.
Autonomy
We believe that smart people don't need someone to constantly look over their shoulders.
That's why we encourage you to bring your best self and perform in a way that suits you best, as long as you help the company achieve its goals.
Grow, Grow, Grow
This is your main goal!
You will get a lot of feedback and a ton of support to act on it.
It's up to you to stay curious and never stop pursuing your personal growth.
Additional Benefits
Long Live Growth Mindset:
Personalized Growth Map twice a year;

Digital library with unlimited access to non-fictional books;

Individual budgets for training and courses
Flexibility:
Various options on working remotely and flexible working hours;

Half-day vacation;

An extra day-off for each year with the company
A Healthy Mind In A Healthy Body:
Multisport card;

Additional health insurance;

Individual budgets for dental care and dioptric glasses/lenses
Fun Activities For The Whole Team:
One big teambuilding;

Christmas party;

Various fun activities in the offices
First step
If this role matches your career development goals, send us:
An up-to-date copy of your CV in English;
An essay on "What is your motivation to apply for this role?" (optional).
We appreciate each and every application, but due to their large number, we'll be only reaching out to those applicants who we think meet our requirements.
By submitting your application, you agree that PubGalaxy will gain access to your personal data for recruitment purposes.