Your new company
We are PubGalaxy, one of the fastest-growing digital businesses in the region. In 2017 we ranked 2nd in Deloitte Technology Fast 50 for Central Europe and 150th in EMEA. In 2021 we joined the family of Azerion – one of the leading entertainment, media, and AdTech companies worldwide. 
PubGalaxy fuels sustainable business growth for independent website publishers. We are a reliable partner offering products and services to grow the revenue of 300+ websites (e.g., gsmarena.com, which has 60M monthly visits). Operating in the global digital advertising industry, which grew 18% last year, makes for a dynamic environment. This includes working hand in hand and head to head with the likes of Google, which means a lot of challenging work and many opportunities for growth.
We are a team of passionate individuals, who have long-term experience and knowledge in the industry and a relentless desire to get better.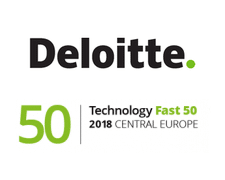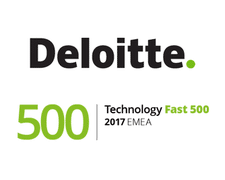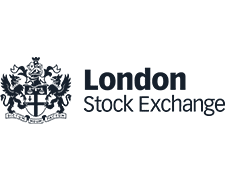 Your new role
As a Senior Account Manager, you will be the face of the company and the day-to-day point of contact for our key clients, acting as an industry expert for them and for your teammates. You will be working towards complete customer satisfaction with our services, maintaining established partnerships, and developing new revenue streams for your portfolio of clients, as well as supporting and helping the team achieve goals and KPIs.
Main Responsibilities:
Day-to-day communication with our international clients over email and phone;

Maintaining and growing our existing partnerships;

Onboarding and building new relationships with different international clients;

Identifying opportunities for development in areas that have not been explored yet;

Retaining clients in a highly competitive environment;

Giving performance overviews and requesting regular feedback;

While this is not a sales role, you will still need to find the best way to sell a new feature to individual clients and adequately address their objections;

Build trust and promote customer loyalty;

Understand and properly convey customer problems and goals.
Skills and Qualification 
Must-haves:
2+ years of experience in supporting and promoting value through customer experience (customer success);

Skillful negotiator;

Fast learner, able to quickly adjust to changes, both within the company or in the industry;

Analytical skills and basic report-building reading capabilities (Google sheets);

Excellent command of English (both written and spoken) – communication with clients is exclusively in English; 

Customer service and customer support skills;

Good collaboration and interpersonal skills;

Being capable of utilizing all online tools for research of information;

Excellent computer literacy;

Punctuality, multi-tasking, time-management, and prioritizing skills are a must;

Organizational skills both personal and when working in a team;

Sales skills;

Accountability.
Nice-to-haves:
Experience with CRM and ticketing systems (e.g. Salesforce, Jira, Zoho CRM) will be taken as an advantage.

Previous experience in the Ad Tech (advertising) industry or with Google products such as Google Ad Manager and Google Analytics;
What to Expect
Exciting company
Our goal is to be a world-class organization.
This means we thrive in change, make mistakes, learn from them and compete with the best on the world stage.
Great team
We're a team, guided by shared values and purpose.
You'll receive unconditional support in your development and access to domain knowledge that has been collected for nearly 10 years.
Autonomy
We believe that smart people don't need someone to constantly look over their shoulders.
That's why we encourage you to bring your best self and perform in a way that suits you best, as long as you help the company achieve its goals.
Grow, Grow, Grow
This is your main goal!
You will get a lot of feedback and a ton of support to act on it.
It's up to you to stay curious and never stop pursuing your personal growth.
Additional Benefits
Long Live Growth Mindset:
Personalized Growth Map twice a year;

Digital library with unlimited access to non-fictional books;

Individual budgets for training and courses
Flexibility:
Various options on working remotely and flexible working hours;

Half-day vacation;

An extra day-off for each year with the company
A Healthy Mind In A Healthy Body:
Multisport card;

Additional health insurance;

Individual budgets for dental care and dioptric glasses/lenses
Fun Activities For The Whole Team:
One big teambuilding;

Christmas party;

Various fun activities in the offices
First step
If this role matches your career development goals, send us:
An up-to-date copy of your CV in English;
An essay on "What is your motivation to apply for this role?" (optional).
We appreciate each and every application, but due to their large number, we'll be only reaching out to those applicants who we think meet our requirements.
By submitting your application, you agree that PubGalaxy will gain access to your personal data for recruitment purposes.