Your new company
We are PubGalaxy, one of the fastest-growing digital businesses in the region. In 2017 we ranked 2nd in Deloitte Technology Fast 50 for Central Europe and 150th in EMEA.
PubGalaxy fuels sustainable business growth for independent website publishers. We are a reliable partner offering products and services to grow the revenue of 300+ websites (e.g., gsmarena.com which has 60M monthly visits). Operating in the global digital advertising industry, which grew 18% last year, makes for a dynamic environment. This includes working hand in hand and head to head with the likes of Google which means a lot of challenging work and many opportunities for growth.
We are a team of passionate individuals, who have long-term experience and knowledge in the industry and a relentless desire to get better.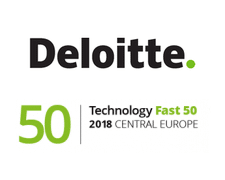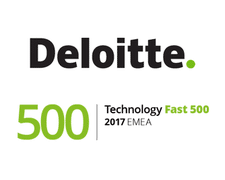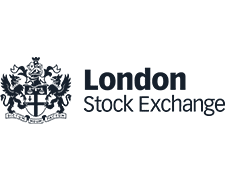 Your new role
Are you passionate about AdTech and the endless opportunities for development it brings? Do you want to help publishers increase their ad revenue and grow their business? Are you ready for the next step in your career? If this sounds like an exciting challenge for you, then PubGalaxy has something in mind. 
In the Publisher Development Manager, we see the person who will be a major driving force behind the expansion of our outbound B2B business. Your pipeline is made of well-known international websites with a focus on the US. We deploy a structured and analytical sales process but appreciate the individual approach and expect you to have one.
You will own the whole outbound process from lead to onboarding new publishers, which sometimes takes a long time. That's why we are looking for a relentless relationship builder [who thinks 'no' means 'try harder']. The products you will be offering are driving our potential clients' full revenue and therefore require high levels of trust.
Key responsibilities:
Research and build a "cold accounts" pipeline (i.e., direct prospecting, cold emailing, lead follow up);

Lead the whole process, including qualification, customer needs analysis, product demonstration, negotiation, closing, and onboarding;

Understand our product in great depth and be able to package complex product solutions tailored to customers' needs;

Build a lasting relationship based on trust where our prospects and future customers see us as business partners, not vendors;

Operate on an international scale, mainly via phone and email and on some occasions, you will visit the prospect for face-to-face discussions in the US, UK, etc.;

Be an active team player both on the Publisher Development team and in collaboration with other teams to help achieve wider company objectives;

Provide feedback from field experience to cross-functional teams regarding the sales process, the product features and competitiveness, customer needs and market trends;

Utilize the CRM system diligently.
Ideal qualifications:
You have 3-5 years of experience in prospecting, cold emailing, and business development in AdTech environment;

Comfortable being held to sales metrics (e.g., conversion rates by stage, sales cycle duration)

You have your own work style and are open to coaching;

You don't need to be monitored by your team leader on a regular basis;

Experience with $50K+ annual contracts will be a significant advantage;

Be used to sales cycles of 3+ months;

Strong desire to help publishers grow and build a career with PubGalaxy;

You are comfortable taking the lead in a moment of need, and help other team members with their challenges;

Positive attitude and excellent written and verbal communication skills, with an emphasis on persuasion and influence;

Competitive spirit with one main goal – winning – for the company and for the client;

Comfortable working in a fast-paced and dynamic environment, open to change;

You have an inner curiosity and know-how to understand client context via effective communication;

You can understand complex concepts quickly and explain them in a simple manner.
What do we offer
A competitive salary with bonuses for exceptional performance;

Career development with a top brand;

Knowledge sharing – you will work with some of the best people in the industry;

You will be part of a fast-growing company with a clear strategy and broad opportunities for development;

Remote work with opportunities for flexible hours.
Apply For This Position Using The Form Below