Your new company
PubGalaxy was founded in 2014 in Bulgaria with the mission to help independent website owners monetize their content through programmatic advertising technology. We are a team of passionate individuals, who have long-term experience and knowledge in the industry and a relentless desire to get better. We provide intelligent real-time bidding software, strategic partnerships with all leading ad exchanges, as well as industry expertise to maximize the revenue of our customers around the world. In 2017, PubGalaxy ranked second in the Big Five category of Deloitte's Fast 50 report (a ranking for companies with over €25M in turnover) and has continued growing at a high pace ever since then.
In 2021, PubGalaxy was acquired by Azerion – a fast-growing and leading pan-European digital entertainment and media platform. Since then, PubGalaxy has been tasked to play a central role in Azerion's ambition to become the European champion in gaming and ad tech. Azerion's integrated platform provides technology solutions to automate the purchase and sale of digital advertising for media buyers and sellers. Content creators, publishers, and advertisers work with Azerion to reach millions of people across the globe as well as to increase engagement, loyalty and drive e-commerce. Founded in 2014 in Amsterdam, Azerion has experienced rapid expansion and growth and since February 2022, it has been listed on the Amsterdam stock exchange. Currently, Azerion has more than 1200 employees, with offices in 20 countries.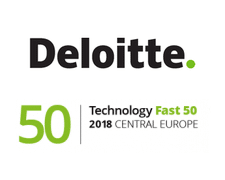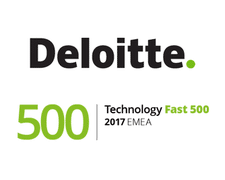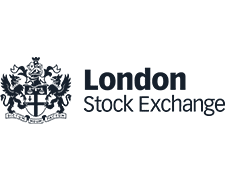 Your new role
As a Platform Product Manager, you will play a key part in the development and the launch of a new product designed to make real-time optimizations based on data. Programmatic advertising is all about matching the right demand (advertiser campaigns) with the relevant supply (website visitors) in real-time and succeeding in doing so means maximizing the revenue for our customers (website owners). Together with your team, you will be responsible for the success of this product – including planning, development, launch, and post-launch optimizations. Your product is part of a bigger strategy to build a new generation of a fully automated self-service platform for publishers, so you will also be expected to collaborate with other product teams and stakeholders towards the successful execution of this strategy.
This is a unique opportunity to join a fast-growing and very ambitious scaleup company that was established and led by serial entrepreneurs and to take advantage of numerous opportunities for learning and professional development.  
Main responsibilities:
Execute the strategy, planning, delivery, and in-life optimization of your product;

Discover and validate customers' needs and together with Engineering define the solution which will meet those needs;

Continuously validate the solution with stakeholders and users 

Regularly evaluate your product against the relevant competitive solutions to ensure it stays competitive;

Break down the high-level product vision into detailed requirements and tasks for your team;

Collaborate with Engineering to ensure successful delivery on time and with the required quality;

Collaborate with other Product teams and the Head of Product to align on the common roadmap and vision and to manage dependencies.

Collaborate with Engineering, Product, Operations, Sales, Marketing and other stakeholders to successfully plan, launch and roll out new developments.

Monitor relevant success metrics and KPI's and continuously optimize against them 

Work in a culture of experimentation, validation, fast learning, data, and innovation in order to solve customer needs that work for our business.

Become a subject matter expert in ad tech and the entire industry ecosystem
Skills and Qualification 
Must-haves:
A proven track record in a similar role, managing the full lifecycle of complex products, in a hi-tech SaaS B2B environment, balancing the needs of clients and internal users;

2+ years of experience in digital product management;

Technical background or strong aptitude and understanding of technology is preferred

Strong ability to work with and analyze quantitative data and extract insights from it 

Proven ability to lead the long-term planning and execution of complex projects across multiple teams

Good understanding of agile methodologies and practices

Proven ability to work effectively in fast-paced, ever-changing, growth-stage organizations;

Experience working with qualitative customer insights to inform decisions;

Strong problem-solving skills and with intrinsic 'can-do' attitude and motivation to be successful;

Ability to communicate effectively with different roles and teams in an organization where cross-team collaboration is essential for long-term success;

Growth mindset with a constant drive to improve and acquire new knowledge;

Excellent command of English – our business is completely international and we use the language on a daily basis;

Formal product management training is a big plus (e.g. courses such as Pragmatic Marketing, Mind the Product, etc).
Nice-to-haves:
Experience in the ad tech industry would be ideal but not required
What to Expect
Exciting company
Our goal is to be a world-class organization.
This means we thrive in change, make mistakes, learn from them and compete with the best on the world stage
Great team
We're a team, guided by shared values and purpose.
You'll receive unconditional support in your development and access to domain knowledge that has been collected for nearly 10 years.
Autonomy
We believe that smart people don't need someone to constantly look over their shoulders.
That's why we encourage you to bring your best self and perform in a way that suits you best, as long as you help the company achieve its goals.
Grow, Grow, Grow
This is your main goal! You will get a lot of feedback and a ton of support to act on it.
It's up to you to stay curious and never stop pursuing your personal growth.
Additional Benefits
Long Live Growth Mindset:
Personalized Growth Map twice a year;

Digital library with unlimited access to non-fictional books;

Individual budgets for training and courses
Flexibility:
Various options on working remotely and flexible working hours;

Half-day vacation;

An extra day-off for each year with the company
A Healthy Mind In A Healthy Body:
Multisport card;

Additional health insurance;

Individual budgets for dental care and dioptric glasses/lenses
Fun Activities For The Whole Team:
One big teambuilding;

Christmas party;

Various fun activities in the offices
First step
If this role matches your career development goals, send us:
An up-to-date copy of your CV in English;
An essay on "What is your motivation to apply for this role?" (optional).