Your new company
We're one of the fastest-growing digital businesses in the region. In 2017 we ranked 2nd in Deloitte Technology Fast 50 for Central Europe and 150th in EMEA. PubGalaxy is a monetization platform for independent website publishers. We are a reliable partner offering products and services to grow the revenue of 300+ websites (e.g., gsmarena.com, which has 60M monthly visits). Operating in the global digital advertising industry, which grew 18% last year, makes for a dynamic environment. This includes working hand in hand and head to head with the likes of Google, which means a lot of challenging work and many opportunities for growth. We are a team of passionate individuals, who have long-term experience and knowledge in the industry and a relentless desire to get better.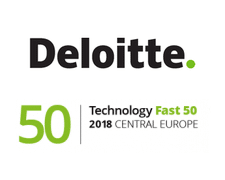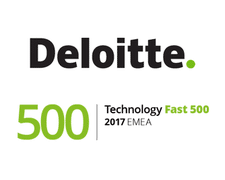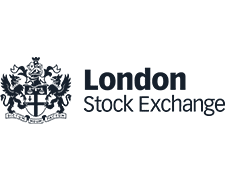 Your new company
As a Mid Manual/Automation QA Engineer, you will help us build our next-gen multi-product platform so we can help independent website publishers grow. You will be the owner of the testing environment, conducting manual and automation tests of UI, APIs, and adtech integrations. You will be part of the product/feature development from the very beginning so you can better understand the challenges, predict the future roadblocks, and build the tests in advance If you're curious and constantly looking to expand your knowledge, and love collaborating with other people, join our team of experienced software engineers who love solving problems, not just writing code.
Key responsibilities
Create detailed, comprehensive and well-structured test plans and test cases;

Create and maintain accurate and consistent documentation;

Design and execute tests, based on best practices;

Perform quality analysis based on test results;

Identify, record, document thoroughly and track bugs;

Perform thorough regression testing when bugs are resolved;

Review requirements specifications and technical design documents to provide timely and meaningful feedback;

Manual testing on desktop and mobile devices;

Write, maintain and execute UI and Integration automation tests based on C# with .NET.
Ideal qualifications
3+ years experience in web quality assurance (including testing responsive web sites);

2+ years of previous experience in writing automated UI and Integration tests; 

Good knowledge of quality and security concepts, standards and practices;

Good understanding of agile development, testing processes, test types, and test methodologies;

Experience in writing clear, concise and comprehensive test cases;

Experience in testing with mobile devices;

Excellent organizational and communication skills;

Very good command of the English language.
What You'll get in return
Excellent opportunities for career development: 
Full and tailored company training;

Personal growth with a top brand;

A career in a dynamic and challenging industry;

Knowledge sharing – you will work with some of the most talented people in the industry;

You will join a team of bright people in a growing company with a clear strategy and broad opportunities for development.
Attractive company benefits:
Individual budget for training and development;

Unlimited resources in our digital library; 

Additional annual paid holiday;

Additional health care; 

Free sports card.
How to apply
If you're interested in this role, please use the form below to send us:
An up-to-date copy of your CV in English;

A cover letter in English, answering the question "What is your motivation to apply for this role?" (optional).
We appreciate each and every application, but due to their large number, we'll be only reaching out to those applicants who we think meet our requirements. By submitting your application, you agree that PubGalaxy will gain access to your personal data for recruitment purposes.