Your new company
We are Titan Gate, one of the fastest-growing digital businesses in the region. In 2017 we ranked 2nd in Deloitte Technology Fast 50 for Central Europe and 150th in EMEA.
We are internationally known for our two companies, PhoneArena.com and PubGalaxy.
PubGalaxy is a monetization platform for independent website publishers. We are a reliable partner offering products and services to grow the revenue of 300+ websites (e.g., gsmarena.com, which has 60M monthly visits). Operating in the global digital advertising industry, which grew 18% last year, makes for a dynamic environment. This includes working hand in hand and head to head with the likes of Google, which means a lot of challenging work and many opportunities for growth.
We are a team of passionate individuals, who have long-term experience and knowledge in the industry and a relentless desire to get better.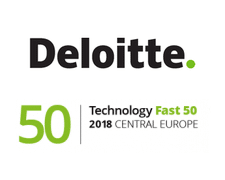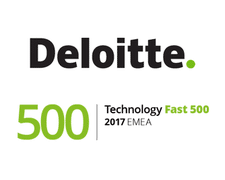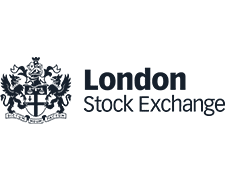 Your new role
As the Head of Product Management, you will report to the CEO and manage a passionate and empowered team of Product Managers. You and your team will be responsible for the end to end PubGalaxy platform.
Our ideal candidate will have already led teams to build successful customized SaaS B2B products in agile software development environments. You will guide new product development through all stages of the product life cycle, from the identification of customer needs and product definition through development, launch, and sustainment. This is a highly cross-functional role and you will work closely with Engineering, Marketing, Sales, Customer Success, and Business Operations teams. You will be responsible for shaping our overall product strategy and roadmap, working closely with the executive team to support the achievement of company business objectives.
We are looking for someone who deeply understands the strength of empowered Product Teams (Product Management, Engineering, Design) tasked to solve business issues and have experienced working in such a team.
Key responsibilities
Partner with the Senior Leadership team to drive company vision and strategy;

Position PubGalaxy's product in the market, representing PubGalaxy as a thought leader at conferences and events;

Champions a product vision, strategy, and roadmap that aligns with company vision, strategy, and business goals;

Commercializes product offerings with a strong go-to-market value and stance;

Attract, manage, develop, coach, evaluate, and retain a world-class team that lead and inspire their colleagues across PubGalaxy;

Continue to develop the team's product management practices and processes to reach a beyond exceptional level;

Organize and continuously develop our market and competitors research, product discovery and delivery processes;

Drive product discovery through discovery framing, planning, ideation, prototyping, testing techniques;

Overall roadmap management including feature prioritization and scoping in collaboration with Senior Leadership;

GTM and feature release planning in collaboration with Marketing;

Establish and track KPIs focusing on customer adoption and needs;

Work in a culture of experimentation, validation, fast learning, data, and innovation in order to solve customer needs that work for our business.
Ideal qualifications
A proven track record in a similar role managing and structuring complex products, in hi-tech SaaS B2B product, balancing the needs of a few large clients vs small ones;

End-to-end experience managing the product development life cycle with a proven track record of successfully launching new products and services;

7+ years of experience in digital product management;

3+ years managing multiple product managers and product owners in an agile organization;

Proven ability to work effectively in fast-paced, ever-changing, growth-stage organizations;

Experience working with both qualitative customer insights and quantitative customer data to inform decisions;

A big plus is an experience in building AI/ML-powered solutions in collaboration with Data Scientists;

Degree in Advanced Math, Computer Science, Statistics is preferred;

Product management courses are a big plus (e.g. Pragmatic marketing, Mind the Product);

Advanced command of English – our business is completely international and we use the language on a daily basis.
What do we offer
A competitive salary with bonuses for exceptional performance;

Career development with a top brand;

Knowledge sharing – you will work with some of the best people in the industry;

You will be part of a fast-growing company with a clear strategy and broad opportunities for development;

Remote work with opportunities for flexible hours.
Apply For This Position Using The Form Below