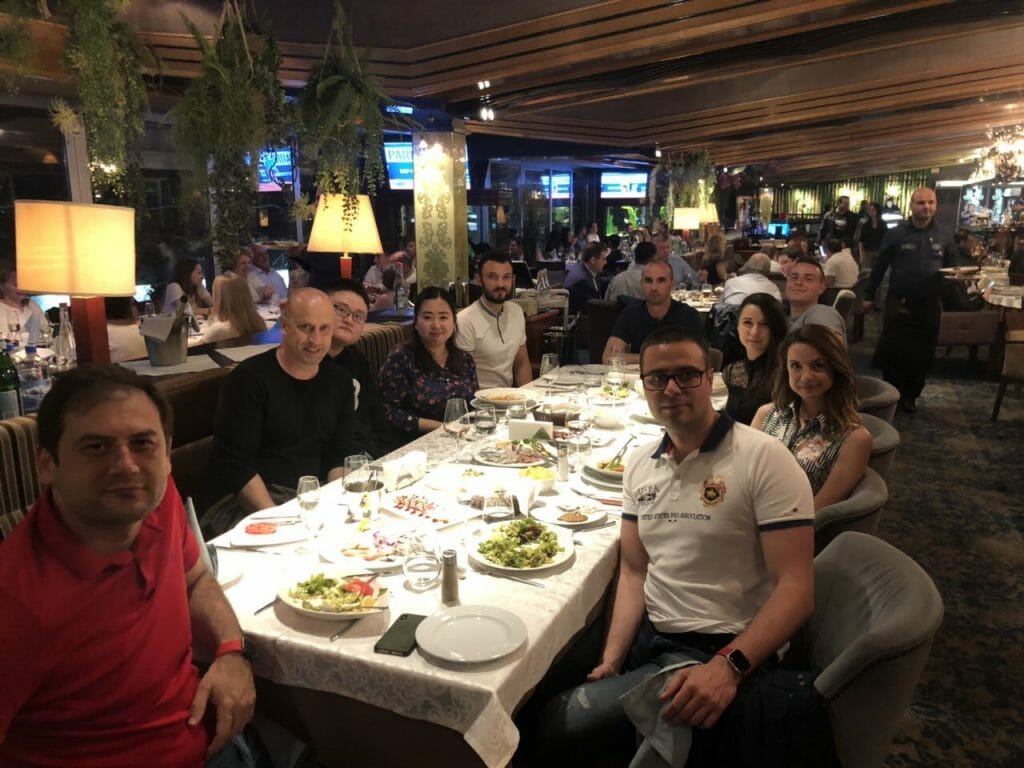 In today's busy world, everything starts with a conversation. Our belief is that getting together and continuing the conversation in-person sets a stable foundation in a business relationship. The constant communication, the trust and the will for collaboration are just a few of the ingredients needed to build-up a meaningful partnership.

Our partnerships
This May, a couple of our top partners came to visit us in our headquarters in Varna, Bulgaria.
A visit, which we really appreciated. We spent a few wonderful days with our partners.
For us, as a monetization solutions provider, to understand publisher's perspective better is of crucial importance. It helps us to explore in-depth their specific needs and enables us to develop new monetization strategies for our partners.
A little story, never hurt nobody…
To have companies like Fotor amongst our partners is something we take pride in.
Fotor is an online photo editing tool. It is utilizing exclusive technology to bring an unprecedented level of editing control to anyone and everyone. To work with the team behind this great tool is a true pleasure. We discuss different business strategies, challenge each other to achieve goals, and collaborate to exceed them. As we say, it is all about the partnership.

Social Science Statistics offers free resources for students and researchers working with statistics in the social sciences. Our business relationship is focused on the road ahead, the goals we set and the results we are aiming for, day in and day out. What began as a standard business partnership has evolved into a trustful, stable and successful relationship.
Yet, it is not all about work, is it? Together, we have enjoyed the nice weather in Varna and some sightseeing.
A huge Thank You to our partners, it was a fantastic experience. We are looking forward to the next business adventure.