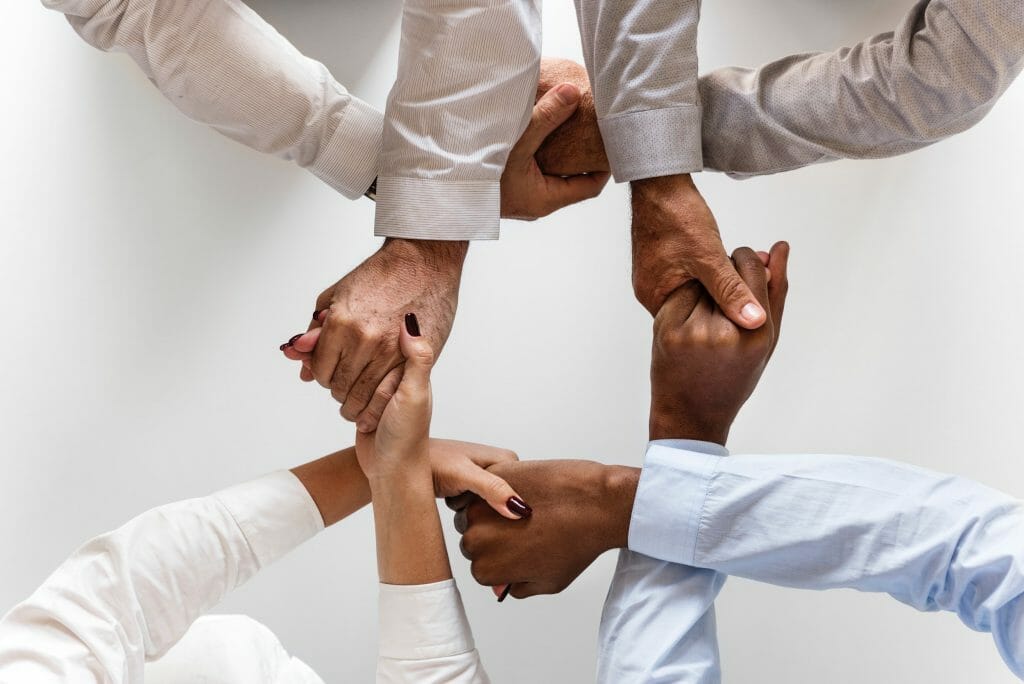 Perhaps you've been around the block a few times and feel more than competent to run your own monetization. And wondering why you should give up control of your setup and get charged for it by a third party. Here are 5 reasons why you should consider to work with an Ad Management company as a small or medium sized publisher.

Working with An Ad Management Company helps you to Manage Time efficiently
"Time is money" – a cliche indeed, but in this case also quite true in the literal sense. We're not talking about freeing up time to deal with other aspects of the business, which is still worth consideration but not the primary point. It's obvious how spending more time on producing content or doing marketing leads to higher revenue, whereas it could be difficult to see how the same is valid for monetization.
When it comes to their ad setup, many publishers are under the impression that it's something to deal with once and then leave it alone, only to be checked on once a month or so. That actually couldn't be further from the truth. Especially with programmatic, as getting maximum returns requires, in a way, playing the market. Doing so in a productive manner requires a hefty time investment. Even if publishers attempt to tackle that themselves, they would only be looking at a limited sample of the entire ecosystem. Which means that it would take significantly longer to master this craft. On top of that, it's still something that requires daily or at least weekly maintenance, which can be overwhelming.
In a nutshell, all of this time would not be spent productively in this fashion. On the other hand, Ad Management companies have well established practices for extracting maximum value of marketplaces. And also, large scale experience over multiple platforms and industries. The difference is massive. In most cases the additional revenue generated by such mediators far outweighs the percentage or flat fee charged by the company.
Exposure
Securing a spot on all the major exchanges and SSPs is one of the biggest challenges that small and medium sized publishers face. The process can be long and tedious. Especially considering how each platform has its own set of requirements and entry level criteria. This makes the whole endeavor a tough balancing act. Not to mention that many publishers can get pushed into unfavorable contracts. Simply because they have no leverage to negotiate with in their early stages. On the other hand, Ad Management companies represent a large amount of business (depending on the size of their portfolio of course). Thus can bargain for much better terms when on-boarding sites onto these marketplaces.
Additionally, in most cases they would have well established relationships with most monetization platforms. So as soon as you enter into a partnership you'll gain almost instant access to the entire ecosystem. You'll also get exposure to a pool of preferential direct deals, that would be otherwise unavailable to you. If your website hasn't yet reached the major leagues, it's likely that you won't be able to meet the traffic requirements of large advertisers. However, your inventory can be easily bundled up with that of other websites in your vertical. Which will give you access to campaigns that are usually only available to larger publishers.
In a nutshell, you get to sell your inventory through a lot more channels than you'd normally have available. Plus, this is a continuous process. Partners get dropped and new ones signed all the time by Ad Management companies, based on their performance. Therefore, you're always getting the most competitive concurrent demand stack.

An Ad Management Company Ensures Efficiency
In order to get maximum returns, you have to go into business with a lot of companies and increase competition for your inventory – it's inevitable. That also means you would have to maintain all of these relationships. Talk to multiple account managers on a regular basis, go through reporting and financials separately across all your accounts etc. All of that can be a total nightmare, especially to publishers that run a rather small operation.
Things get even worse if you encounter issues at any point, as you'd have to go through each of your partners' individual setups to identify where things went wrong. Well, you'll have to deal with none of that when working with an advertising representative. You have one single point of contact for all your advertising needs and queries, as well as unified reporting and payments (in most cases). It's a far better method of managing your demand and leaves you free from the significant load of such mundane activities, that have no direct impact on neither revenue nor the quality of your website. It's also way more effective, as Ad Management companies have streamlined processes for dealing with things of this nature at scale, that allow for a much smoother experience and a super quick turnaround.

Technical support
You may already have one or a few developers on your team, even if you're not one yourself. Yet, can they keep up with maintenance on both the content and the advertising fronts? Ad tech is becoming progressively more complicated. As a result running more advanced setups now requires a rather niche expertise. SSPs and Exchanges usually have some technical support available, but that usually only covers their own products and services. When you start using third-party solutions and/or putting all of it together – that's when things get messy.
As a result running more advanced setups now requires a rather niche expertise. SSPs and Exchanges usually have some technical support available, but that usually only covers their own products and services. When you start using third-party solutions and/or putting all of it together – that's when things get messy.
That said, to work with an Ad Management company gives you access to a large amount of services and resources. They are dedicated specifically towards technical implementation and maintenance in the ad tech area. Which means a trouble-free experience for you. Minimized revenue losses and more time for you to focus on making your web property the best it can be. Ever seen blanks on your website and you're not sure why? If so, you probably know that it feels like throwing money out the window. With the right partner in your corner, complex ad scripts and tools are no longer something to fear. Instead, it is something you would happily pursue.

WORKING with An Ad Management Company gains you access to Knowledge and Experience
Have you ever come across a new advertising solution or product? And have you wondered if it's worth it or if it may harm your user experience? That's certainly the case with a lot of publishers that don't have much experience with different monetization channels. As a matter of fact, plenty of media owners are leaving money on the table. It happens simply because it's difficult to figure out what is beneficial and what can be a threat to the business.
With an ad management company you get a couple of major benefits. First, an instant access to all of the pre-approved products that are part of their deck. And second, the ability to get a consultation any time you wish to explore something new. Chances are that you'll get a realistic overview of the pros and cons, risks and all of the potential benefits. Such companies are usually first in line to test new solutions in order to expand their offering. You may be wondering what's stopping them from tricking you into using additional products, regardless of their quality. Well, technically – nothing. But here's why that's unlikely. In such a business dynamic, the focus is usually on mutual growth instead of quick returns.
Ad management companies usually rely on helping their clients grow their business as a whole. It is a far better investment in the long run than to try to maximize their profits at the expense of a relationship. A few more impressions here and there are really insignificant compared to an ever-growing portfolio of loyal customers, which is a truly valuable asset. It's all about the publisher!

Conclusion
Would you like to know more about how PubGalaxy can help you in all of these areas and more? Drop us a message below and one of our representatives will get in touch with you shortly!