On the 3rd of December, Google announced that a new core update is rolling out. This December 2020 core update is the third one this year, the first one was the January 2020 core update and the second one was May 2020 core update.
The roll-out
Google said "the December 2020 Core Update is now rolling outlive. As is typical with these updates, it will typically take about one to two weeks to fully roll out." This was a global update, like all core updates, and was not unique to any area, language, or web site category. It's a classic "broad-core update" that Google releases every few months or so. In this case, it was the longest stretch since the confirmed large core update, which took just under seven months, as compared to the usual three-month period.
This December 2020 update
On December 16, Google finished rolling out the Google December 2020 Core Update. As previously mentioned, it began on December 3rd at around 1 pm ET and took 13 days to roll out entirely, which is just about the two-week timeline that Google gave us for the core update rollouts.
Here's the announcement from Google that it's rolled out:
It was an atypical core update and it seems to be a big and substantial one. We have monitored a huge spike in volatility on a number of sites on December 4th, the day after the update began rolling out. Then another set of fluctuations on the 10th of December, yet the rest of the rollout was calm. One of the digital marketing veterans – Glenn Gabe published a detailed piece on the Dec 2020 Google core update and by the looks of it, multiple industries were affected. Semrush also published their early analysis and according to them, the most affected verticals on both mobile and desktop are Health, Real Estate, and Law & Government. On desktop search, the Travel and Finance categories were also seeing high volatility rates in the first days of this roll-out; on mobile, Jobs & Education, and Pets & Animals sector sites. On the other hand, some of the winning sites here are the ones within the Business & Industrial, Internet & Telecom, and Beauty & Fitness verticals.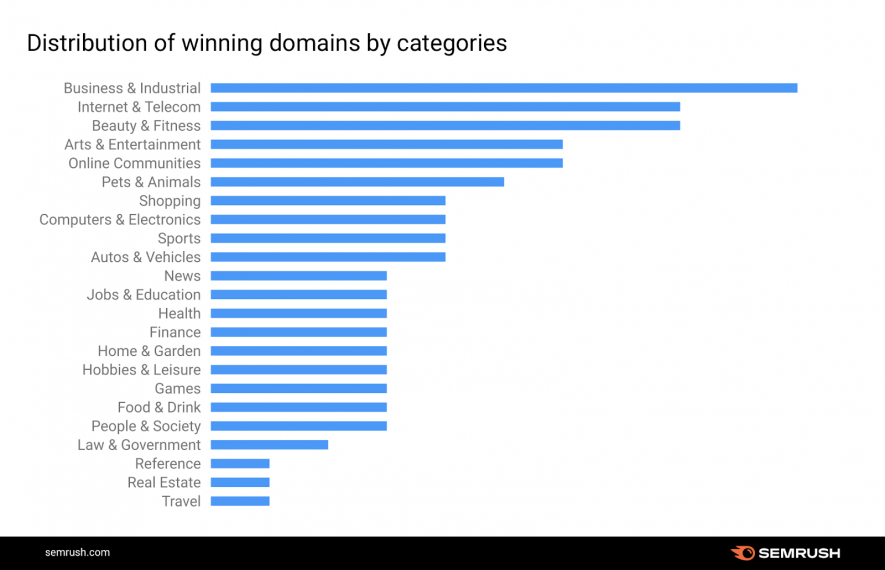 Between many domains that have seen the greatest declines in organic visibility, sites in the Online Communities, Shopping, and News sectors exhibit the highest drops in place.
You are hit – Google's recommendations
Google has provided advice about what to do if you've been adversely affected by a major update in the past. There are no particular steps to be taken to retrieve, and in fact, negative rankings do not signal something wrong with your web pages. However, Google has offered a list of questions that need to be considered if your site is hit by a big update. Google has said that you can see some recovery between the core updates, but the biggest shift you'd see will be after another core update.