The coronavirus (or COVID-19) has now become a global threat and has thrown whole nations out of their typical daily lives. While some countries like China and Italy have suffered a significantly harder hit than others, the repercussions of the outbreak are starting to ripple throughout the whole world. Although we're yet to see how events will unfold in the months to come, it is certain that if things progress the digital advertising industry will not be out of the impact area. Here are our early predictions and analysis of the situation from a publisher's point of view.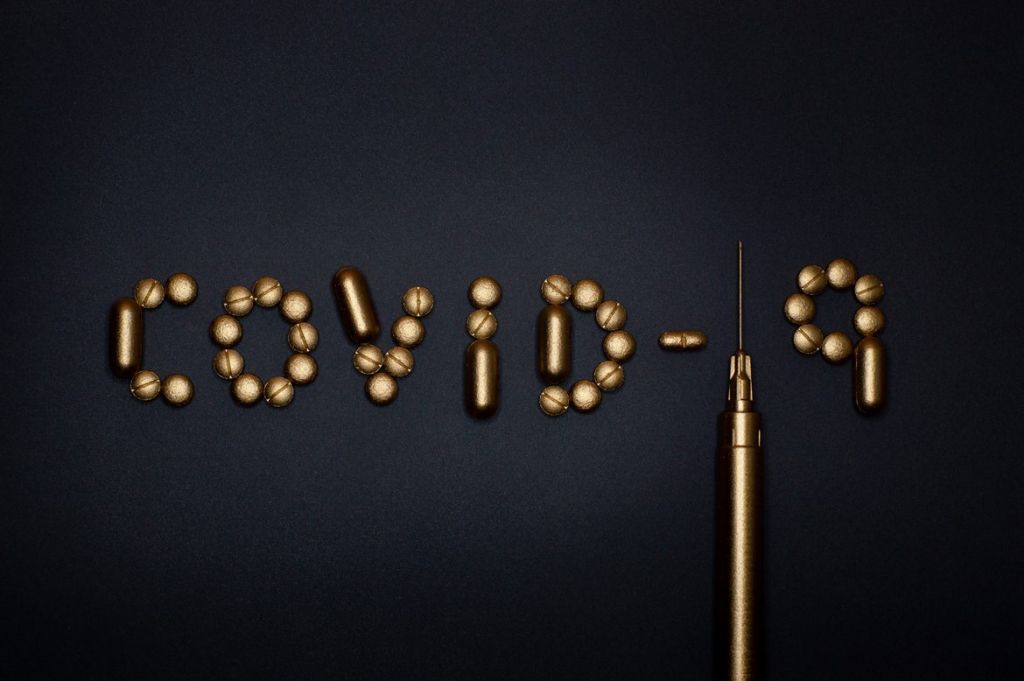 How the coronavirus can affect digital publishing and ad spend
In face of the looming danger of a worldwide pandemic, governments are beginning to take drastic measures to contain the disease, even though the approach seems to vary from one affected country to the next. What makes this situation exceptionally tricky, however, is the fact that the only effective method at this point seems to be some form of quarantine. While that may be a solution to one problem, it also brings quite a significant risk of an economic breakdown which could potentially be equally dangerous.
Digital ad spend is intrinsically connected to the economic status quo, so to understand what's on the horizon we need to talk about the overall business implications under these circumstances. As companies are entering survival mode due to the inevitable recession, ad budgets are usually one of the first things taken out of the equation. The same is also true in the opposite scenario – businesses will typically increase their marketing efforts at times when they can ramp up sales.
So what does that mean for publishers? Well, unfortunately, the answer is – it depends. The good news is that media owners may see a spike in traffic the more people stay at home and spend time online. Desktop usage in particular is most likely to go up, so webmasters should definitely look into optimizing for larger screens sooner rather than later.
As for digital ad spend, we're definitely not looking at an industry-wide market crash and performance is likely to stay somewhat consistent on the average. However, when we go to the extreme things look quite differently. Niche websites that are predominantly running ad campaigns from a narrow range of industries will certainly be the ones most affected by the economic shift. Location and language might also play a part, depending on the development of the virus within each country and/or ethnic group.
Experts also suggest that any market abnormalities related to the coronavirus will likely come in waves, rather than establish trends, as the situation develops. Because of all the uncertainties, advertisers will be forced into a constant buying loop, which means publishers might see significant fluctuations overnight.
Predicted market changes due to COVID-19 by industry
There are plenty of factors that will dictate how markets will react as a result of the outbreak and it's still too early to make any firm conclusions. At first glance there are several industries that are almost certain to experience positive or negative effects due to social distancing, event cancellations, border control etc. Such changes can translate into direct publisher revenue re-distribution, so here's a list of the top segments in question:
Industries that stand to gain
Е-commerce
Contactless & Online payments
Broadcasting/Streaming services
Gaming
Social media
Personal hygiene
Pharmaceuticals
Industries that will be hit the hardest
Travel
Entertainment
Retail
Education
Restaurants & Food services
Technology & Hardware
Sports
The domino effect
As already mentioned, the COVID-19 situation is full of uncertainty and things become even more convoluted when we look into global supply chains. International trade is at a crossroads, especially when it comes to Chinese imports, which many companies rely upon. Businesses can even be forced to stop production due to lack of consistent supply, which will inevitably result in cutting advertising costs as well. To a lot of people's surprise, this is not just relevant for brands that are typically associated with Chinese trade (such as technology and clothing manufacturers), but also food suppliers and pharmaceutical companies among others. We advise publishers to keep watch of trending news in their respective verticals to get a more clear picture of how ad performance might change in their particular segment. We are also currently monitoring performance across our entire portfolio and will be sharing statistics as soon as there are any observable trends.
Current performance observations
As the COVID-19 virus impacts more and more businesses worldwide, our Yield team is monitoring changes in the spend and CPM rates of advertisers on a daily basis among our publishers' properties. We will be looking into how the current situation might impact different verticals and share any trends we've noticed. We're refraining from making any significant changes and optimizations at this point.
We expect that if there are any significant changes in advertiser behavior, these will be monitored in the beginning of Q2 2020 as the budgets for Q1 have already been more or less distributed.
As a publisher ourselves, we've been actively monitoring our owned and operated web property PhoneArena.com and the numbers so far seem aligned with the industry. Upon observing our performance with regards to the tech vertical, we haven't recorded any unusual ramp in traffic volumes so far, neither have we monitored any major changes in terms of ad spend and CPM in general. However, as already mentioned, we expect for any potential impact of COVID-19 to become visible around the beginning of Q2.
PubGalaxy in preparation for upcoming changes
Product range
Trying to evaluate the impact and potential ways to minimize it might indeed be difficult for every player in the industry. However, in PubGalaxy we believe that making sure we provide various revenue channels and alternatives to standard display will play a key role at that moment for all of our publishers.
To that end, our Product Team has been actively focusing on developing new products, integrations and features to support our publishers. Some of these include, but are not limited to: enabling lazy loading for all our formats and integrations, our Smart View integration enabled for in-content serving as well, testing new implementation options for standard display such as interscroller and expandable units, Smart React enhancements etc.
These are just some of our ongoing projects and we will make sure to get in touch with you when something is released and ready for implementation.
Demand & Advertiser relationships
The right demand has always been a crucial part of a publisher's strategy for long-term success, even more so at this time of crisis. In that sense, our Demand Team has been actively working on adding new demand partners and solutions to our current pool. These include but are not limited to: testing a number of new Outstream video platforms, onboarding in progress with a couple of new Skin providers, adding a new Native partner to our current portfolio, expanding our relationship and access to formats and integrations with our current demand providers, securing a numbers of high-paying programmatic direct deals and PMPs for our Premium publishers, expanding our Header Bidding and Open Bidding demand stack with a number of additional demand partners etc.
We have been and still are in conversation with all of our partners to get a grasp of the industry's response to COVID-19 as soon as possible. Currently, we can confirm that the general consensus is as we suspected. Most marketplaces don't foresee an imminent danger but they are, however, on the lookout for early signs of an economic shift.
In conclusion
Although we're still expecting to see any hard evidence of the outbreak's digital footprint (or lack there of ), there's definitely no reason to panic just yet. The prognosis is still relatively optimistic and even though there might be sharp fluctuations in ad spend, it's unlikely that we'll be facing a full-blown breakdown any time soon. We'll make sure to bring you relevant statistics and our further analysis as soon as we see any movement. And in the meantime – stay home, stay safe!