Google AdSense auto ads are designed to be simple to set up and customize. There is no code required to enable auto ads in any AdSense account. Previously, publishers had to insert a code on their websites in order to use Auto ads. Auto ads will now operate with any AdSense ad unit code, so any AdSense publisher can enable auto ads in their accounts without having to update any code to their sites. Your Auto ads settings may be found in AdSense's new Ads > Overview page. You may now add URLs to the page exclusions list to disable Auto ads on specific pages or sections of your site.
In comparison to the originally launched auto ads, Google has now incorporated a preview option to see how the ads will look before they go live. You will be able to delete particular ad placements within the preview. The auto ads will then generate a fresh placement for you to review somewhere else on the page.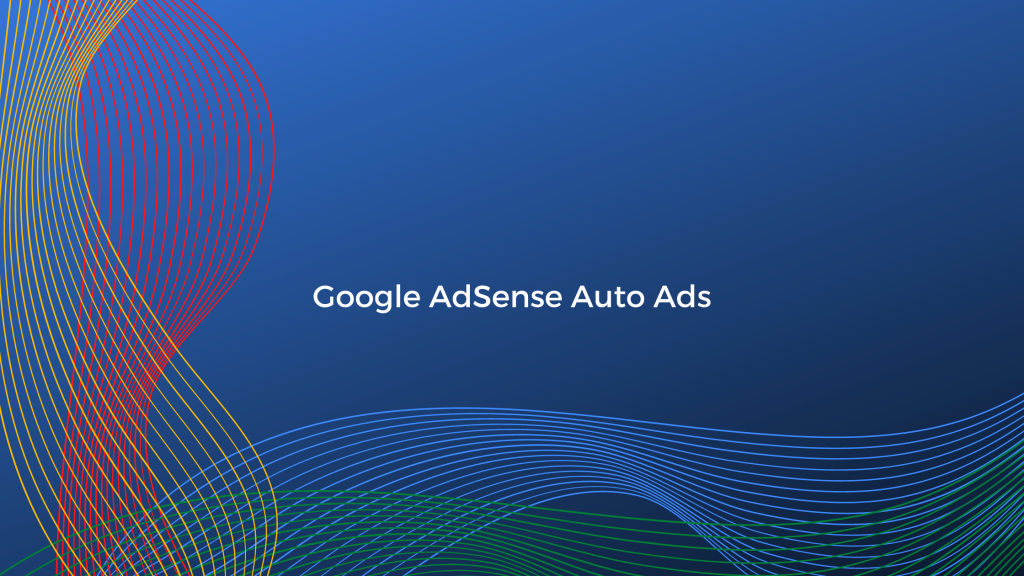 Auto Ads in details
Auto ads is an AdSense feature that employs machine learning to produce ad placements on a website automatically. This implies that publishers only need to include one JavaScript snippet on their websites, and AdSense will handle everything else, such as evaluating web pages, locating viable ad placements, displaying advertising, and guaranteeing a positive user experience.
You don't have to delete your existing ad layout in order to run Auto ads. AdSense detects the existing ad units before generating auto ad placements, and also provides auto ads for AMP-enabled webpages. Auto ads are an excellent choice for publishers who don't want to get their hands dirty physically setting up and managing ad layouts.
How do they work?
Google's smart technology is used in auto ads to:
Recognize your page's structure
Find any Google ads that are already on your page
Place new ads automatically based on many criteria such as your page layout, the quantity of material on your website, and your existing Google ads. Auto ads may occasionally place two ads next to each other (independent of the network origin of the ads).
Auto ads set up steps:
Sign in to your AdSense account.
Click Ads.
On the "Auto ads" page, click Get started.
On the "Choose global settings" page, use the controls to select the ad formats that you'd like to show.
Leave Automatically get new formats selected if you want AdSense to automatically add new ad formats to your global settings as they become available.
Click Save.
On the "Place code on your page" page, click Copy code.
Paste the ad code between the <head> and </head> tags of each page where you want to show Auto ads.
After you've enabled Auto ads on your website, you may utilize advanced URL settings to apply various ad settings to different portions of your website. Assume you want to only run in-feed ads on archive pages; you may accomplish this by defining a URL group.
Publishers can build separate URL groups for domains, subdomains, sections, and individual webpages using auto ads. Yet, there is a restriction of 500 URL groupings.
Auto Ads Supported Ad Formats
The following are the ad formats that Google AdSense Auto ads support:
Text and display ads: These ads are a quick and easy way to add banner ads to any of your web pages.
In-article ads: these ads are created with your readers in mind, allowing you to place native adverts in between paragraphs on your pages.
In-feed ads (mobile only): In-feed ads blend in with the content. They are contained within an editorial feed (a collection of articles or news) or a listings feed (a list of products, services).
Matched content ads (mobile only): Matched content is a sort of mobile native ad that blends adverts with site content recommendations.
Anchor ads: Anchor ads cling to the user's screen's edge and are readily dismissed. These adverts are primarily shown on mobile devices, but they may also display on desktop computers.
Vignette ads (mobile only): Vignette ads are full-screen mobile adverts that appear between page loads on your site and may be turned off at any time by users.
To summarise, there are four different types of in-page advertisements and two different types of overlay ads available with auto ads. This assures adequate ad coverage and makes Auto advertising a viable monetization solution.
In addition, some formats, such as text/display and in-page ads, fight for the same positions. This means that enabling all formats increases bid competition and, as a result, your overall ad revenue.
The Benefits and Drawbacks of Auto Ads
Google AdSense Auto Ads are a fantastic feature, below we have listed some of the benefits of using Auto ads.
Revenue boost: Auto ads scan your pages for new ad placements based on your layout, content, and existing Google advertisements.
Easy to use:All you have to do with auto ads is insert the ad code, enable auto ads, and select the formats that you want to run. Because AdSense handles ad placement and delivering automatically, publishers can concentrate on what they do best: generating high-quality content.
Mobile friendly: Auto ads adapt to any screen size. Mobile-only formats such as anchor advertising and vignettes are also included.
Control: AdSense allows you to control and tailor the ads to your website. You are able to manage where adverts show on your site by using the auto ads settings.
The drawbacks:
Aggressive ad serving: The fact that auto ads has 6 ad formats and allows them to compete against each other is a double-edged blade. While publishers may see an increase in ad revenue, it's difficult to conceive that user experience will not suffer.
To sum it up
Auto ads are an easy and unique method to monetize your content. With Auto ads, you insert a single piece of code on all of your site's pages. The auto ads will then scan your site and place adverts where they are most likely to perform well and perhaps produce more cash.
If you need assistance in setting up Auto Ads on your website, don't hesitate to get in touch with us. Also, you can check out our Smart View solution and explore further opportunities to increase your revenue.