Chances are you will have already seen an instream video ad today. This type of advertising is hugely popular and very lucrative, with demand definitely outweighing supply.
Instream video ads appear before (pre-roll), during (mid-roll) or after (post-roll) video content. The most familiar example of this type of advertising that you would see in your everyday life is when you watch videos on YouTube.
These types of video ads vary in length depending on the device and platform they appear on, from 6 seconds to 1 minute. The standard lengths used in typical instream video ads are 15 or 30 seconds, very much reflecting linear TV advertising. This makes it easier to produce as a TV ad can be converted into an instream video ad to be displayed online on websites.
The monetization of instream video ads, as with most other video advertising, is based on a CPM or a CPV pricing model. While you may be familiar with CPM, CPV on the other hand bases the cost around the completed video view as opposed to the impression.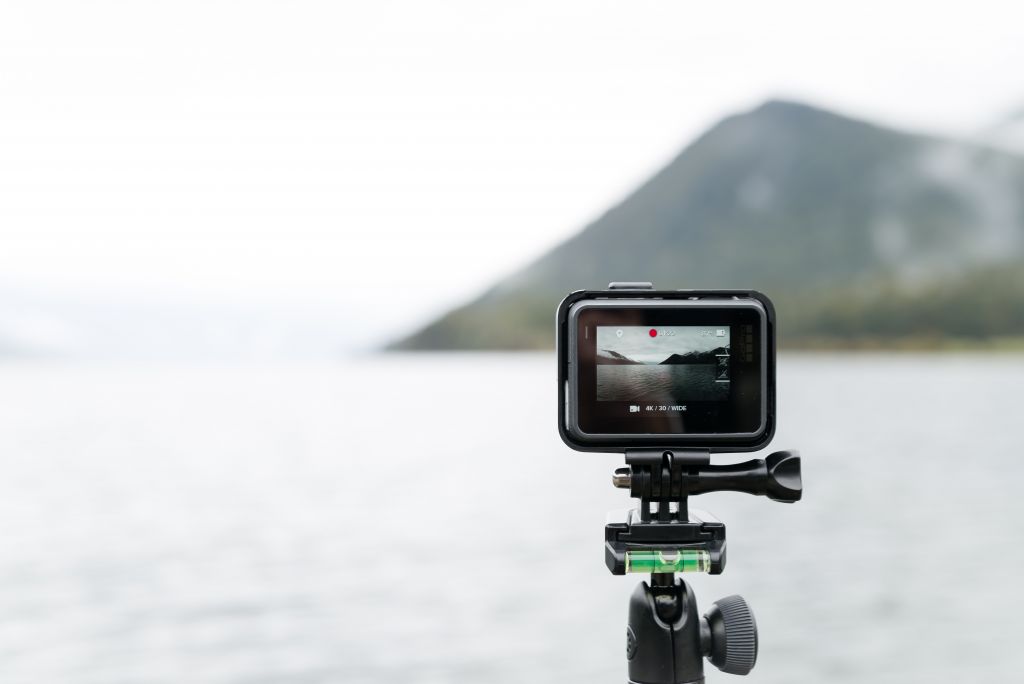 How do publishers use instream video ads?
A big advantage with instream video ads is the ability to extend a TV advertising campaign onto digital platforms. Users watching video content they are interested in, supported by appropriate instream video ads before, during or after the content, makes the video ad more memorable and more likely to be interacted with. Especially when you consider that the viewer is already in an active and engaged position, watching video content.
We are familiar with watching adverts on TV already, during and in between TV shows. With the internet becoming the most popular avenue for people to consume content, it was simply inevitable for these ads to translate over to the web as well. Fast-forward to the present day, video content is now one of the best ways for a publisher to offer premium advertising opportunities to advertisers.
However, an issue people have with instream video ads is the potential disruption to the viewing experience. When you are watching a video online that is relatively short, a burst of video ads when played in full can be frustrating, especially if the ads run longer than the video! This is why most instream video ads are now skippable after 5 seconds. It's also the main reason why publishers may limit the number of video ads they display. On top of that, depending on the type of video content they upload, publishers may decide not to use mid-roll or post-roll advertising. Equally, they would instead focus on preroll advertising, which is currently the most common use case of the ad format.
Technically, depending on the video player, all video advertising is delivered by either VAST or VPAID tags. The main difference between the two is the added value VPAID offers;
Interactivity within video formats, such as expand, play a game, click areas
Allow advertisers to measure users' interactions with a video ad
Ability to preload video ads before the video content plays
What are the alternatives to instream video ads?
There are two main non-linear alternatives to instream video ads;
In-page video ads (also known as in-banner video) do not feature around video content. Instead, they appear in standard IAB formats, mainly within an MPU (300×250). These typically are less valuable and suffer from the perception of being less premium.
Outstream video advertising displays outside of linear video and does not require any video content to be used. This type of advertising usually opens up on a page as a user scrolls through an article, within or alongside content. When implemented correctly, this type of advertising appears in a native setting where a user is interacting with content and a video ad format would play within the environment they are interacting with.
Both types are popular for different reasons and are largely used by publishers who do not have video content.
Who offers instream video ads to publishers?
Most SSPs (supply-side platforms) will enable a publisher to monetize their video content. Aside from Google; Rubicon, OpenX, Xandr (formerly Appnexus), Index Exchange and Pubmatic are the usual suspects as SSP options. But there are video-specific SSPs out there that are subject matter experts when it comes to video, here are 3 of the most popular:
Freewheel, owned by global broadcaster ComCast. The result of a number of acquisitions from 2016, most notably StickyAds and Adazzle. Freewheel provides the technology and marketplaces to enable publishers and advertisers to transact across all screens.
SpotX began in 2007 as the first video advertising marketplace and then offering the first video RTB opportunities in 2010. Today they committed to the convergence of all video screens; TV, desktop and mobile devices. Enabling media owners and publishers to monetize their inventory holistically.
Telaria was born in 2017 as the rebranded name for Tremor Video's SSP business after the sale of their DSP. Tremor Video still exists as a DSP, however, Telaria has positioned itself as the industry's only VMP; video management platform. Offering publishers software and tools to maximize the value of their video inventory.