Walled Gardens are everywhere. Inspired analogically by the gardens of Ancient Persia, we wander around inside, safe in the knowledge, and steeped in the privilege of being allowed in. The internet was born from computer engineers and researchers' dreams of being connected and freely sharing ideas, this has evolved into a land grab for user data, eyeballs, and clicks.
The Open Web and Walled Gardens dilemma is something many online companies struggle with. Either because one may restrict and cause negative feelings while the other reduces the capability to drive revenue, both can offer scale in different ways.
What is a Walled Garden?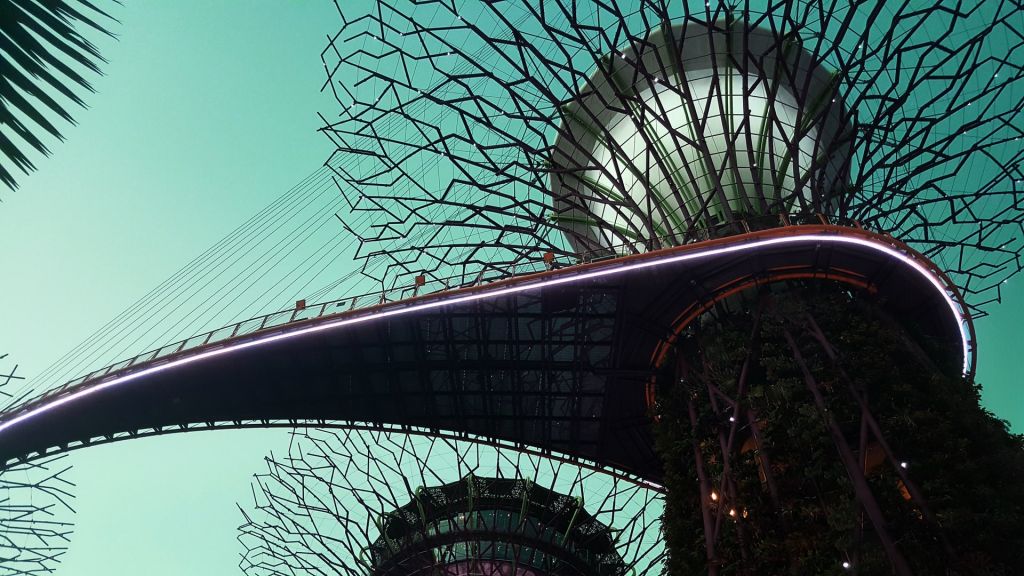 The term from a business perspective, is widely attributed to John Malone, the founder of Tele-Communication Inc. which was later acquired by AT&T. Ultimately it has evolved into a term to describe a closed network, an ecosystem whose access is controlled.
A Walled Garden, therefore, is an environment you are given access to, where your every interaction is controlled by the controller providing the walled garden. In the beginning, this meant limiting software that could be utilized by your hardware company, later this meant limiting the programs and services you could connect to from within your walled garden provider. Now, within the digital advertising industry, there are many examples of walled gardens. From closed publisher content to data-driven processes and social media behemoths.
What are THE Walled Gardens OF Digital Advertising?
Some of the biggest companies in the world operate as walled gardens and many are concerned with what are essentially monopolies. Within digital advertising, there are great examples in Google and Facebook, known as the Duopoly. These two companies account for over 50% of total digital advertising spend in 2019. For a lot of the world wide web, you may need to log in to access certain areas from content owners/platforms, more often than not, either Google or Facebook are connected and enable you to log in. This brings all your data with you and tells the content owner/platform that you are a real person.
Hot on the duopoly's heels is Amazon, whose advertising business has grown to over $14bn in revenue in 2019. The next biggest player in this party is Apple, whose closed ecosystem operating system is famous for its contrasting model to Microsoft and it's operating system Windows.
Let's look at these four, known as GAFA (Google, Apple, Facebook, Amazon) in more detail;
Google is in control your browser, search, email, onsite analytics, videos you watch, payment services advertising infrastructure, mobile operating system, cloud storage, devices too with chrome book and pixel, access to streaming services of film and TV all feeding an end to end advertising giant relied upon by many to monetize their site, enable targeting, deliver their ads and measure their activity
Facebook has enormous amounts of first-party data based on your logged-in social media access and interactions, from messaging to social posts, all of this feeds into publishing and advertising giant, from publishers distributing content to individuals sharing life moments, there is always something to see and engage you into interacting more and more
Apple has limited what you can do on their operating system for decades, now with devices literally everywhere; desktops, laptops, tablets, cell phones, and watches, with platform marketplaces controlling what you can access and how with iTunes, Apple Store, Apple Music, they even have a browser used by their operating systems controlling your access of the internet, not to mention the music, film, and TV they provide you access to. Many people are completely locked into the Apple ecosystem including p[ayment services
Amazon perhaps has the biggest potential of the four due to their one distinct advantage; they know what people are actually buying. Transactional data is a huge part of what drives Amazon decision-making, aside from that, Amazon control the pipes and cloud-based infrastructure and services for many online businesses, through their devices and marketplaces they control access to the books you read, what you listen to, the film and TV you stream and watch, the products you buy and even the food you eat
Aside from the GAFA companies, walled gardens persist in digital advertising because of the reliance on data. Those that control the access to data, control the usage of data, which results in monetization.
Open Web vs Walled Gardens
Outside of the Walled Gardens described above, sits the rest of the web, which remains independent and fundamentally Open. However, the added complexity of the digital advertising industry adds layers of uncertainty about what is exactly open or not. Let's delve a little deeper at the full chain:
Demand
Advertisers, often commit to an agency to manage their advertising media buying
Agencies, make decisions over where to deliver their advertising campaigns
DSPs, have relationships to enable them to connect the advertising campaigns to as many platforms and audiences as possible
In The Middle
Exchange / Network, enable demand and supply to communicate and filter through ad campaigns to the right environments
Supply
SSPs, are used by publishers to make sure they can access as many ad campaigns as possible
DMP / CDP / Aggregators, enable publishers to manage their data and identify as many segments and opportunities to monetize their audiences as they can
Publishers, often have relationships with many of the above to enable them to monetize their sites to the maximum level
Users (Data), have preferences for what they consume but also have freedom of choice, they may need to log in to access content
While all the elements of the chain above make sense, the consolidation we have seen over the past 10 years makes things a little difficult. For instance see, Comcast (NBCUniversal, Xfinity, SKY, FreeWheel), ViacomCBS (Paramount, CBS, Showtime, MTV, BET, Nickelodeon, Pluto TV) AT&T (HBO, Warner Bros, Time Warner, DC, Xandr), News Corp (Dow Jones, NY Post, News UK, plus minority stake in Tremor Video and Unruly) and Verizon (Verizon, AOL, Yahoo)
These are all great examples of Telcos and Media Owners that have bought up both publishers and advertising technology or created platforms to leverage their content for advertising. Added to this is the fact that Google and Facebook have a hand in each of the 8 elements of the chain and it is clear to see that a lot of the supply side of the ecosystem.
Walled Gardens then offer Advertisers, Agencies, and Publisher's many advantages through their scale;
Cross-Device Tracking is possible as users log in to their account across multiple devices, it is easy to identify the same user wherever they may be accessing content
Security is a given with walled gardens as they should not share your data without your knowledge and their aim is to ultimately keep you within their platforms
Accuracy is is an advantage as users will share their correct contact details, their likes/dislikes, and preferences in real-time with walled gardens to ensure they get the best experience possible. Thus making the data highly accurate
What about Independent Advertising Companies
Although there has been a lot of consolidation, there are still independent advertising technology companies operating very successfully. These include The Trade Desk, OpenX, Pubmatic, SpotX, Liveramp, IndexExchange Magnite, and MediaMath.
While they may not offer the scale and buying efficiency of the Walled Gardens, the independent companies do offer advertisers, agencies, and publishers certain advantages;
Transparency when applied against walled gardens is focused on the process of measurement and reporting, with the walled gardens free to mark their own homework. Independent companies should be able to address the issue of AdTax and exactly what the breakdown of fees and charges are
Customized Support is a key factor as walled gardens are too big to deal with all their clients and tend to only focus on the biggest, customer service and account management is far superior
Data Ownership is a hot topic right now, with walled gardens providing little insight into their own data while often getting into trouble around the use of a user's data. Independent companies often work with thor client's own data to create better-targeting capabilities, often without mixing different data sources
So What Does the Future Hold?
It is safe to say that Walled Gardens are here to stay. They are not only getting bigger but with major concerns around consent and privacy, walled gardens offer the easiest and most secure way of managing an individual's data.
The irony is the concern of walled gardens having too much control and operating as monopolies are mitigated by their ability to provide a persistent identity through user logins. Therefore walled gardens also mitigate the concerns around consent and privacy.
So Monopoly vs Consent & Privacy sounds like there may be a future where logged-in data for users accessing platforms and services offered by walled gardens and their subsequent advertiser technology may need to be separated.
Independent Advertising Technology Companies have an opportunity against the Walled Gardens to collaborate and provide the kind of product through bringing together their supply, data, and technological capabilities that could offer real competition.