WordPress is without a doubt the most popular content management system today, dominating the CMS world.
"WordPress is used by 62.4% of all the websites whose content management system we know." This makes 39% of all websites around the globe.
In a nutshell, it's the preferred platform for webmasters around the globe for its ease-of-use features as well as it's versatility. It gives website admins the ability to manage content efficiently, while at the same time maintain full control of their backend and make customizations at will.
One of the best parts of WordPress is that you're not stuck with that you get in the box – the plugin system allows you to add pretty much whatever you want to your site, without having to build anything from scratch. That can be a big deal if you don't have in-depth HTML or PHP knowledge, which is certainly the case for a lot of publishers using the platform.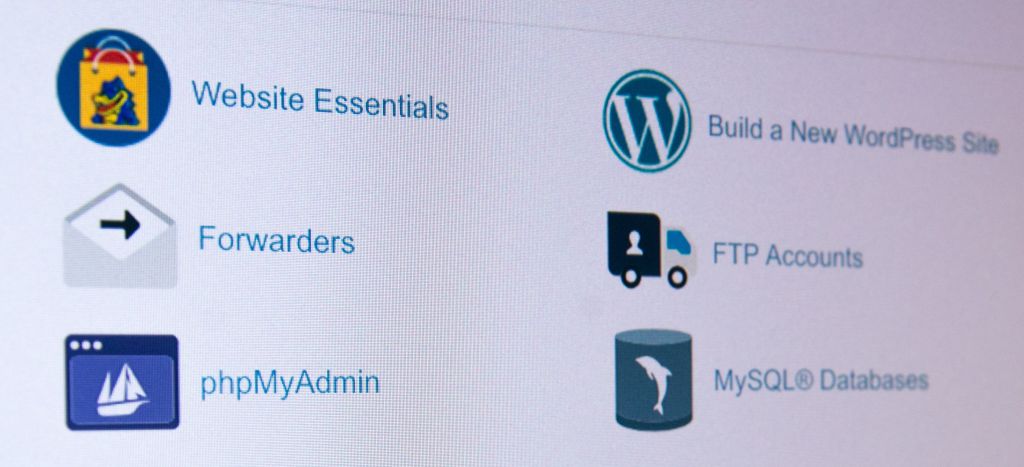 Currently, there are over 54,000 plugins available with 1.5 billion total downloads (so far). In fact, you could make the case that WordPress should take more active measures to decrease the number of useless or unnecessary plugins, but that's a topic for another day. Still, webmasters can rest assured that if they run into a problem or require supplementary features – there's most likely a plugin for it.
For example, there's a large variety of file sharing WordPress plugins and most of them are completely free. It's possible to organize uploaded files by category and tag, password protects specific files, sell digital downloads of content, keep track of file edits and downloads, as well as track statistics. All in all, you can find so many variations of the same thing, only slighlty different from each other, that it can get quire overwhelming.
So, how do you navigate through the vast library of WordPress plugins available? Not to worry, we're here to help.
WordPress Plugins you can trust
Sumo
Sumo makes it easier for WordPress site visitors to share your content and provides a suite of tools to help you capture subscribers. It helps you drive more on-site actions, including the option for lightboxes that prompt user subscription, full screen calls to action (CTAs), floating CTAs, a highlighter to make tweeting your article easy, and many more user-friendly features. When used properly, Sumo allows you not only engage your audience better but also convert your visitors into returning ones.
Mailchimp
The Mailchimp Plugin for WordPress allows your users to subscribe to your blog or newsletter with ease. The plugin is developed to help you grow your subscribers' list, as well as create and distribute newsletters in different ways. It enables you to create opt-in forms or to integrate with any existing one on your WordPress website, such as comment, contact or checkout forms.
Yoast SEO
Yoast is a super popular tool for search engine optimization and today it's become way more than just a plugin. It actually works with you towards increasing your web traffic. Yoast SEO helps you acquire more visitors from Google and Bing by guiding you through keyword optimization and keeping your social cards in top form. In Yoast SEO you can enter the keyword or keyphrase you'd like your post or page to rank for in the search results. The tool runs a check on your content and finds out if you've got the right keyword density and distribution, while also highlighting what could be improved. It will not only check for the keyword or keyphrase you enter, but it will analyze your content for semantically related phrases and point them out. This way, publishers can optimize their content for search engines in no time at all.
Coschedule
CoSchedule is an all-in-one editorial calendar to organize your marketing in one place. The plugin helps you to stay focused and deliver projects on time. It enables you to manage your entire distribution and publishing strategy within your WordPress dashboard. You can create workflows, schedule social and review your analytics while logged into WordPress. It is the go-to tool if you want to join your distribution strategy and publishing together .

MonsterInsights
MonsterInsights is defined by WordPress as the best Google Analytics (GA) plugin. This is a must for publishers looking to keep track of their success using Google's web suite. You can optimize your site using MonsterInsights recommendations to improve engagement, monetization, and much more.
Instant Articles
Instant Articles is a new way for publishers to create and distribute stories on Facebook. By utilizing this plugin, publishers ensure up to 10 times faster loading time than the mobile web. Instant Articles help you to distribute content efficiently, as it preloads articles in the Facebook app, which guarantees immediate load for website users. This way publishers can quickly publish to Instant Articles with valid markups from their articles' metadata and see the status of each submission as it makes its way through Facebook's review process.
The AMP WordPress plugin is built to automatically add Accelerated Mobile Pages (Google AMP Project) functionality to your website. Your site becomes faster, which helps you to get a better rank on Google's mobile search results. The plugin ensures that the publisher's articles have dynamically generated AMP-compatible versions, so they'll load instantly on any mobile device.
W3 Total Cache
W3 Total Cache is one of the fastest and most preferred WordPress performance optimization plugins, used by many of the most popular blogs out there. It improves the user experience of your site by supporting server performance, caching every aspect of your site, reducing the download time of your theme and providing transparent content delivery network (CDN) integration. To summarize, it is the only plugin designed to optimize all practical hosting environments small or large. There are numerous settings and options available, not to mention that the setup is a piece of cake.
Conclusion
There's a vast ocean of plugins available, some free, some paid, but whatever the case – you should certainly browse around and see if you can find one the fits your needs. We hope our list has helped you in that, but in any case, it's important to do proper research and select the right plugins to grow your digital business and consequently maximize your revenue. The right mix of design, engagement, distribution, analytics and monetization can be difficult ot achieve. The good news is that you can usually make your life a whole lot easier by installing a simple WordPress plugin.