According to Kevel's header bidding tracker in 2021 Amazon has become the top header bidding adapter, with 78% market penetration, among the 10K US publishers who do header bidding. Amazon's server-to-server wrappers, TAM and UAM, are bringing Amazon's unique demand and their highly valuable first-party data to the table, an opportunity for revenue growth that few would pass. Let's take a look at both to find out when each is used and what are their advantages and disadvantages.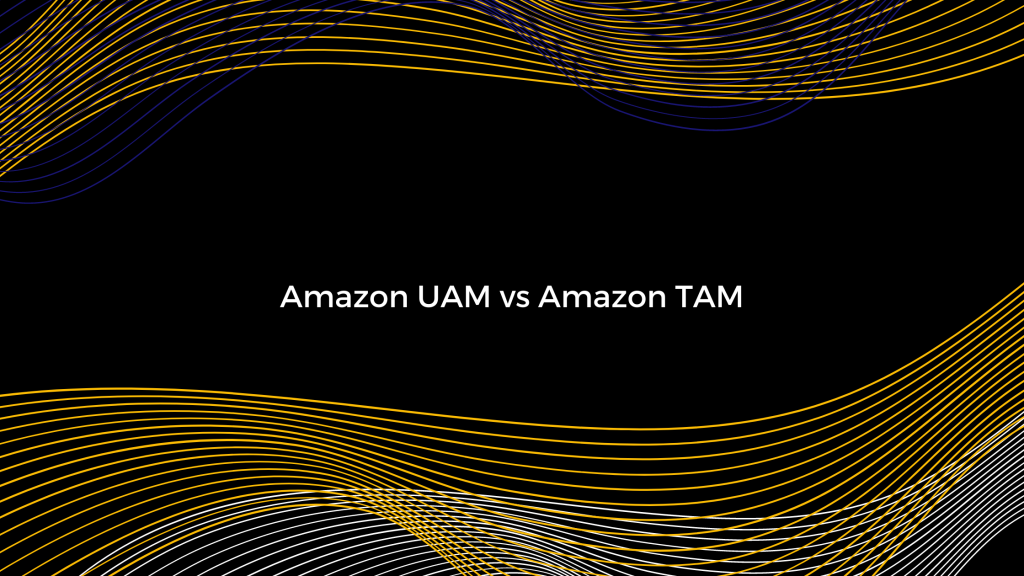 What is Amazon UAM?
Unified Ad Marketplace (UAM) is a server-side header bidding solution, created by Amazon for small and medium-sized website publishers. Typically, these publishers will already be using Google Ad Manager as their ad server, running prebid, and won't have any direct SSP relationships yet. Instead, Amazon would handle the partnerships on behalf of the publisher, for which it charges a 10% fee from the bid rates. UAM aggregates demand from Amazon plus most of the large SSPs and provides a transparent and fair platform for a first-price auction. The bidding happens on Amazon's servers, as you would expect from an S2S header bidder. Publishers can use the platform for desktop and mobile display ads, but not for video or native yet. To protect your inventory from low-quality ads, you can block advertiser domains, IAB categories, as well as specific creatives.
Pros & Cons of UAM
Why use UAM?
Increase demand: plug in unique demand from Amazon and reach buyers that are not typically accessible by small publishers;
Simple 'plug-and-play' integration: publishers just need to make a single integration with UAM instead of with every SSP in the stack; publishers can make use of automated line item configuration with Google Ad Manager; when UAM is integrated within a current header bidding setup, it doesn't disturb it.
Leverage Amazon customer data for targeting: working with one of the top online sellers today, gives access to superior data, which means better ad targeting and potentially higher revenues.
One unified payment from all SSPs: Amazon collects and combines the earnings from Amazon and the other SSPs, payout to publishers is only once per month (net 60).
Be mindful of:
Latency: if you decide to add Amazon UAM to another header bidding solution, you should monitor latency;
Limited reporting: no API connections, just view or download the data within the Amazon Publisher Services platform;
No log-level data: while this may not be relevant to all publishers, those that use it for inventory optimizations may consider this a major drawback.
What is Amazon TAM?
Transparent Ad Marketplace (TAM) is Amazon's invitation-only server-side header bidding solution for enterprise publishers with major exchanges. Using TAM requires publishers to have direct contracts with SSPs, including Amazon, and to handle the setup by themselves. Payments by the different bidders are also handled separately.
Advantages of TAM
As any exclusive platform, TAM comes with a number of benefits:
Unique demand from Amazon;
Leverage Amazon customer data for targeting: working with one of the top online sellers today, gives access to superior data, which means better ad targeting and potentially higher revenues.
No fee for publishers;
Full control over the setup;
Better reporting: much more details and transparency than UAM reporting, including auction-level reporting and record of bidders for every impression, bid CPMs, and the winner.
Control over bidders in real-time: publishers can switch on and off bidders in real-time via the Amazon Publisher Services portal.
Considerations
While these are not disadvantages per se, you should take into account the following:
Invitation-only: you need to have the scale in order to be invited to Amazon TAM;
Complexity: while having control is a great plus for many, publishers need to have the know-how and the capacity to do the full setup and ongoing optimizations, as well as manage multiple relationships. A possible solution would be having a partner like PubGalaxy to do the heavy lifting for you.
Wrap up
UAM and TAM are both Amazon server-side header bidding solutions. They are targeted at different types of publishers in a matter of size and therefore you are not likely to have a choice which one you could use. Both however bring the unique Amazon demand and first-party data to the table, as well as a set of additional advantages. As with anything in ad tech, though, It is always best to test to find out if they are the right fit for your website's monetization, whether in addition to client-side header bidding or on their own. Should you need any assistance with that, PubGalaxy will be happy to help.