Your new company
We're one of the fastest-growing digital businesses in the region. In 2017 we ranked 2nd in Deloitte Technology Fast 50 for Central Europe and 150th in EMEA.
PubGalaxy is a monetization platform for independent website publishers. We are a reliable partner offering products and services to grow the revenue of 300+ websites. Operating in the global digital advertising industry, which grew 18% last year, makes for a dynamic environment. This includes working hand in hand and head to head with the likes of Google, which means a lot of challenging work and many opportunities for growth.
We are a team of passionate individuals, who have long-term experience and knowledge in the industry and a relentless desire to get better.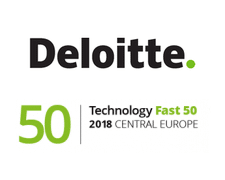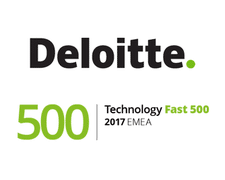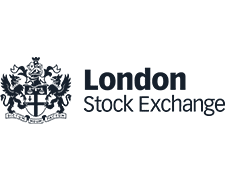 Your new role
We are looking for a skilled BI enthusiast to join our team in creating internal BI reporting solutions. The person is expected to understand how warehouses work and join our development in BigQuery to maintain and build on the reports we already have for internal organisational use. The best person for the role should possess strong SQL skills, be good at presenting data and a natural interest in understanding complex business processes, and passion to building data solutions that make a difference.
Main responsibilities:
Maintain, design, build, integrate data from multiple sources and prepare data for analysis (basic python functions for data replication in Google Cloud Platform);

Responsible for the maintenance and development of data pipelines from source to production;

Design, run and schedule SQL queries in BigQuery, reconcile data sources, trace data issues;

Communicate with stakeholders to gather their requirements and clearly understand their business needs;

Investigate, recommend and implement performance and cost  improvements;

Draw insights from data and present it in interactive reports in Data Studio (or verbal/written way) to the stakeholders and senior management as required;
Skills and Qualification 
Must-haves:
Prior experience in the field of around 2 years, even though the technical environment might not be GCP;

In-depth understanding of Cloud Storage and computing (BigQuery preferably);

Working experience with data visualisation software;

Strong algorithm and data structure knowledge;

Analytical thinking;

Can manage his own work (directly talk to colleagues as we are working in internal projects only, break work into meaningful tasks).
Nice-to-haves:
Proficiency in SQL, while GCP, Python, APIs;

Experience with Data Studio is an advantage;
What to Expect
Exciting company
Our goal is to be a world-class organization.
This means we thrive in change, make mistakes, learn from them and compete with the best on the world stage.
Great team
We're a team, guided by shared values and purpose.
You'll receive unconditional support in your development and access to domain knowledge that has been collected for nearly 10 years.
Autonomy
We believe that smart people don't need someone to constantly look over their shoulders.
That's why we encourage you to bring your best self and perform in a way that suits you best, as long as you help the company achieve its goals.
Grow, Grow, Grow
This is your main goal! You will get a lot of feedback and a ton of support to act on it.
It's up to you to stay curious and never stop pursuing your personal growth.
Additional Benefits
Long Live Growth Mindset:
Personalized Growth Map twice a year;

Digital library with unlimited access to non-fictional books;

Individual budgets for training and courses
Flexibility:
Various options on working remotely and flexible working hours;

Half-day vacation;

An extra day-off for each year with the company
A Healthy Mind In A Healthy Body:
Multisport card;

Additional health insurance;

Individual budgets for dental care and dioptric glasses/lenses
Fun Activities For The Whole Team:
One big teambuilding;

Christmas party;

Various fun activities in the offices
First step
If this role matches your career development goals, send us:
An up-to-date copy of your CV in English;
An essay on "What is your motivation to apply for this role?" (optional).