Your new company
We're one of the fastest-growing digital businesses in the region. In 2017 we ranked 2nd in Deloitte Technology Fast 50 for Central Europe and 150th in EMEA.
PubGalaxy is a monetization platform for independent website publishers. We are a reliable partner offering products and services to grow the revenue of 300+ websites. Operating in the global digital advertising industry, which grew 18% last year, makes for a dynamic environment. This includes working hand in hand and head to head with the likes of Google, which means a lot of challenging work and many opportunities for growth.
We are a team of passionate individuals, who have long-term experience and knowledge in the industry and a relentless desire to get better.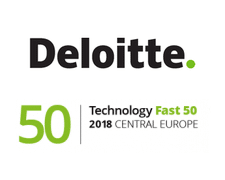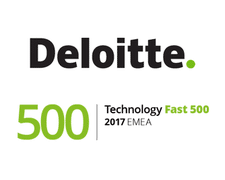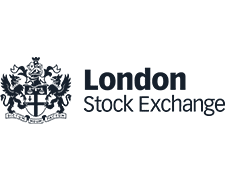 Your new role
As a B2B Sales Consultant, you will be responsible for bringing new business to the company by contacting new potential partners, understanding their needs and expectations, and then offering a solution that would meet those.
In the B2B Sales Consultant, we see the person who will be a major driving force behind the expansion of our outbound business. Your pipeline is made of well-known international websites with a focus on US clients. We deploy a structured and analytical sales process but highly value the individual approach too, and expect you to demonstrate it.
You will own the whole outbound process from lead to on-boarding for your deals. Expect rather long sales cycles with large ACV (annual contract value) which means we are looking for a relentless relationship builder. The products you will be offering are driving our potential clients' revenue and therefore require high levels of trust.
Key responsibilities
Qualify and contact (mainly via email) leads;
Meet (online or in person) potential clients to identify their needs and expectations;
Present a tailored solution that meets those, with help and input from other internal teams;
Build a lasting relationship based on trust where our prospects and future customers see us as valued business partners, not just vendors;
Support the client and the teams involved during the on-boarding and go-live process;
Be diligent in carrying out the established sales process;
Provide feedback from field experience to cross-functional teams regarding the sales process, the product features and competitiveness, customer needs and market trends;
Stay on top of dynamic industry changes and developments.
Ideal qualifications
You are experienced in prospecting, cold emailing, and B2B sales, preferably of SaaS products or any kind of tech solutions;
Comfortable being held to sales metrics (e.g., conversion rates, sales cycle duration, number of daily tasks completed);
You have your own work style and are open to coaching;
High Emotional Intelligence with with strong empathy for other people and great self-awareness;
Since you'll operate in multinational business environment, your English has to be as fluent as your Bulgarian;
Positive attitude and excellent written and verbal communication skills, with an emphasis on building rapport and influence;
Competitive spirit with one main goal – solve customer's challenges;
Comfortable working in a fast-paced and dynamic environment, open to change;
You have inner curiosity and know how to understand client context via effective communication.
What You'll get in return
Excellent opportunities for career development: 
Full and tailored company training;

Personal growth with a top brand;

A career in a dynamic and challenging industry;

Knowledge sharing – you will work with some of the most talented people in the industry;

You will join a team of bright people in a growing company with a clear strategy and broad opportunities for development.
Attractive company benefits:
Great remuneration package with solid base salary and bonus scheme for signed deals;
Opportunities for remote work;
Individual budget for training and development and unlimited resources in our digital library;
Additional annual paid holiday and health care;
Subsidy for a sports card.
How to apply
If you're interested in this role, please use the form below to send us:
An up-to-date copy of your CV in English;

A cover letter in English, answering the question "What is your motivation to apply for this role?" (optional).
We appreciate each and every application, but due to their large number, we'll be only reaching out to those applicants who we think meet our requirements.
By submitting your application, you agree that PubGalaxy will gain access to your personal data for recruitment purposes.